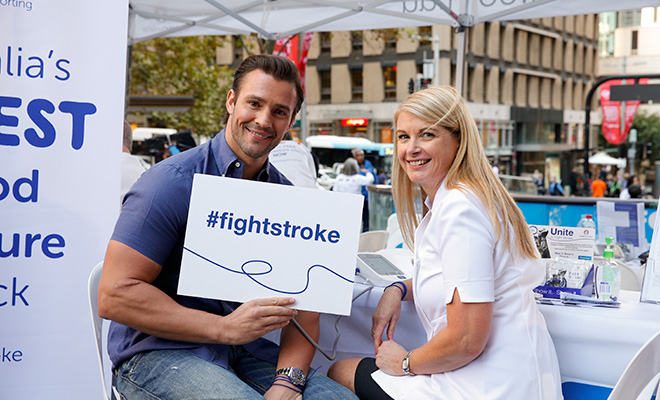 The National Stroke Foundation (NSF) has been working with stroke survivors, health care professionals, governments and the public to minimise the impact strokes have on the community since 1983.
The organisation has the reputation of being the only group dedicated to every step of the stroke journey. In 2015, The National Stroke Foundation has been recognised for Outstanding Achievement in The Australian Business Awards.
National Stroke Foundation Chief Executive Officer, Dr Erin Lalor acknowledged the award "I thank the Awards for this amazing honour and the Australian community for their ongoing support of Fight Stroke.
"Community support has enabled the National Stroke Foundation to improve the awareness of stroke, deliver vital services to stroke survivors and their families, and advocate for the Government to recognise stroke as a serious problem.
"Nevertheless, there is still more to be done. As the voice of stroke in Australia we are committed to continuing in our mission to stop stroke, save lives and end suffering." she said.
The organisation receives most of its donations from the generous community, only receiving just 17% of its funding from the Australian Government.
The group has several organisational goals that they intend to complete by 2017, including reducing the incidence of stroke, improved quality of care, increased conversations about stroke, and augmented funding for stroke programs and research.
NSF has several programs addressing people who have strokes, living with stroke, people at risk of stroke and the general public not at risk of stroke.
The organisation strives to increase the awareness of stroke amongst the public and within government. This is achieved through mass media campaigns and funding allocated to provide first-class stroke care within Australia.