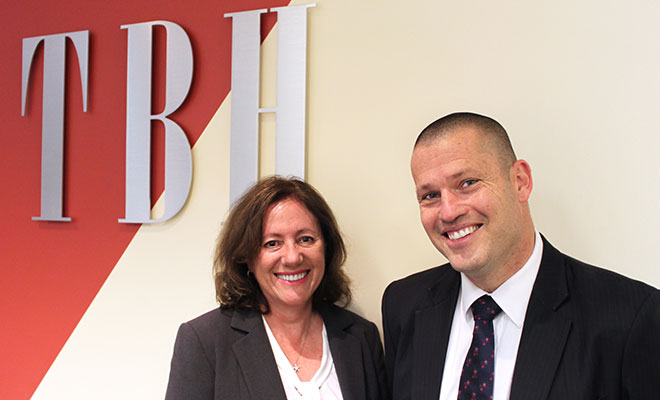 Established in 1965, Tracey Brunstrom & Hammond (TBH) is a consultancy that provides clients with independent, objective and sound management advice on projects during the entire project lifecycle.
Employing more than 180 staff, TBH has been involved in projects ranging from complex multibillion dollar capital works to small-scale building projects in construction, information and communication technology, infrastructure, transport, tourism, defence, health and mining.
This year, Tracey Brunstrom & Hammond was recognised as an ABA100 Winner for Employer of Choice in The Australian Business Awards 2014.
TBH's diverse, multidisciplinary, professional and high-performance team is at the core of the Australian-owned company. To facilitate communication and employee engagement, an open-door policy is encouraged along with one-on-one group consultation, mentor programs, staff meetings, social activities, quarterly staff newsletters and intranet.
TBH has a performance management program, which is conducted bi-annually to create individual career development training plans, identify individuals for promotion, reward staff for improved performance, update succession plans, and identify skill gaps. Flexible leave and work hours – coupled with company-sponsored sporting activities, social events, travel club getaways, an employee assistance program and a Friday wind-down – help ensure staff wellbeing.
"The company works towards a holistic approach to ensure full engagement with its staff," said Tess Esplin, human resources and corporate administration manager.
"TBH is committed to providing a vibrant and engaging work environment, which fosters gender equality, health, safety and satisfaction."