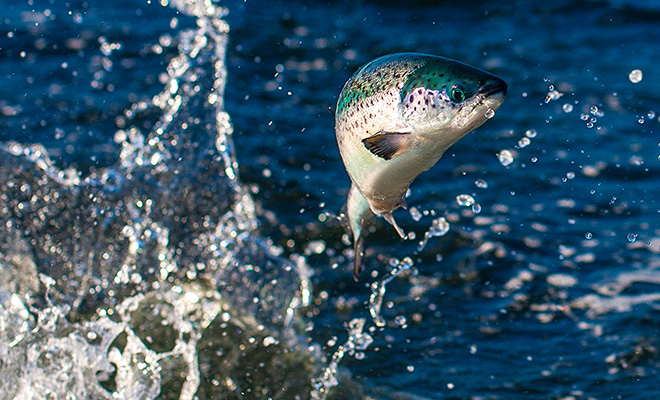 Tassal Group is a leader in the Salmon industry within Australia. Their approach to sustainability is to balance the economic, social and environmental outcomes. Tassal has been on the sustainability journey for many years and has worked in partnership with WWF-Australia since 2012 to achieve the best possible responsible aquaculture outcomes.
This is shown through Tassal becoming the first salmon company in the world to certify all their farms to the ASC standard. WWF recognises the ASC certification (which Tassal achieved across all its marine farming regions in November 2014) as the highest standard available internationally for responsibly farmed seafood. At the heart of the business is the value of 'Zero harm for everyone, everywhere,' and Tassal adopts this throughout its business practices.
Tassal Group has been recognised as an ABA100 Winner for Sustainability in The Australian Business Awards 2015.
Tassal MD and CEO, Mark Ryan said, "I know I speak on behalf of all our employees in that we are delighted to receive this award that recognises our achievements and commitment to responsible and sustainable salmon farming.
"Underpinning our goal to minimise our impact on the environment is our Aquaculture Stewardship Council (ASC) certification which, as a global first, has now been achieved across all our farms.
"Tassal is committed to continuous improvement, ongoing measurement and transparent communications, via our annual sustainability report, and in continuing our leadership role in sustainable salmon farming."