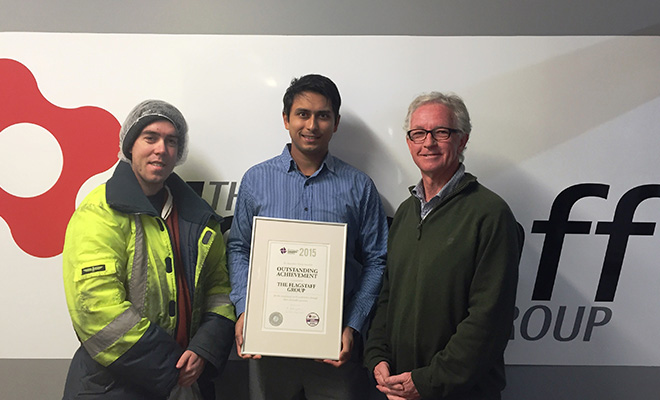 The Flagstaff Group has been around since 1966 and since then has been providing meaningful employment for people with a disability with 275 of its 350 employees living with a disability.
The organisation operates two business sites that are divided up into a variety of different work areas in Illawarra and Shoalhaven. The Flagstaff Group has been recognised for Outstanding Achievement in The Australian Charity Awards in 2015.
Businesses that the organisation runs include Print, Mail and Electronic Records Management, Paper and Cardboard Recycling, Fine Foods and Catering, Commercial Laundry, Light Engineering, Coffee Roasting and Dry Foods Processing and Café Vizioné.
The organisation regularly contributes to good causes such as St Vinnies and Mission Australia, and is also highly invested in environmental sustainability by reducing its energy usage across a range of areas.
The group saw a gap in the tertiary education courses available to people with disabilities. Through a partnership with NSW TAFE and The Flagstaff Group Flagstaff employees can now obtain several certificates within Flagstaff training rooms.
The organisation has also implemented a Flagstaff Vocational Pathways program to help kids in Year 11/12 obtain work experience and vocational training.
Flagstaff CEO Roy Rogers was proud to receive the news of Flagstaff's recognition and says "The team at Flagstaff are delighted to be recognised for the effort and commitment everyone puts in at work.
"Flagstaff is driven by its social mission to empower and enhance the lives of our employees with disabilities and it's great to witness the positive impact employment, vocational training and qualifications have on our employees."