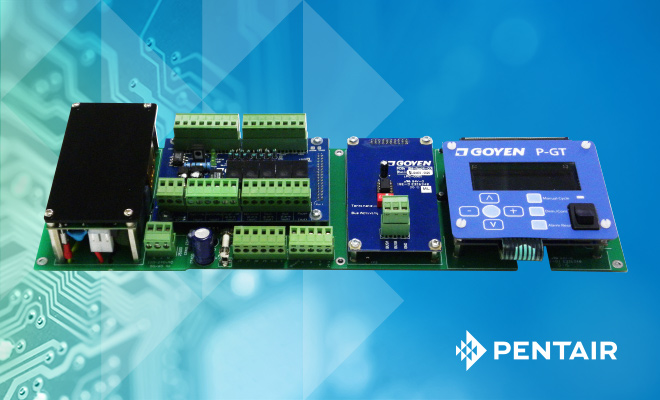 Pentair's P-GT is an air filtration cleaning control system designed to meet the demanding requirements of self-cleaning Gas Turbine Intake Filters (GTIF). Gas Turbine power generation systems swallow a great deal of air whilst operating, because of this an air filtration system is required for reliable operation.
The P-GT protects the gas turbine by removing harmful contaminants and controlling the quality of the air, it can operate in a range of temperatures and has the capacity for remote programming and networking.
With a simple wiring system, the P-GT reduces costs associated with installation. Without a GTIF like the P-GT Gas Turbine Intake, debris and other harmful pollutants would affect the turbine by impeding its operational capacity and its lifetime.  The product can be operated in several languages, is easily changed between imperial and metric units, can operate up to 4000 filter cleaning valves on a single network, has a 12 month warranty and automatically searches for and sets up its hubs every time it is turned on.
This innovation has seen Pentair recognised as an ABA100 Winner for Best Technology Product in The Australian Business Awards 2015.