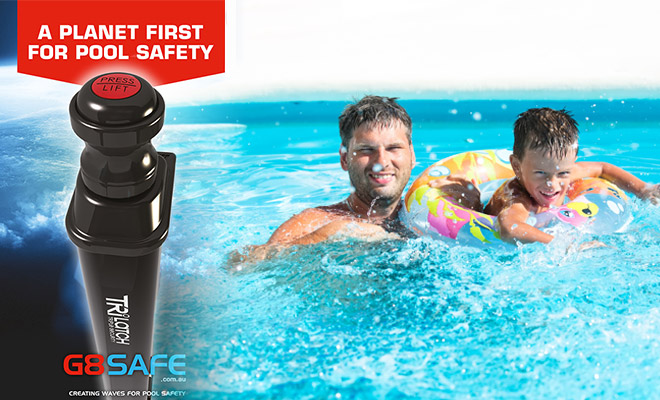 The ultimate goal of the GR8Safe Trilatch is to eliminate young children drowning in Australian pools, with its unique design that ensures youngsters won't be able to put themselves in harm's way.
GR8Safe Trilatch incorporates a latch system with a 'hook striker' that makes sure it catches every time, as opposed to similar systems that bounce back if the gate is slammed. The latch system is the primary factor that sets the product apart from other pool locking systems. Testing of the product has shown that children up to the ages of 7 are unable to unlock the Trilatch, however the device is designed specifically for the 0-4 age bracket.
31 children drowned between 2012 and 2013 in Australia, and the Trilatch was developed to address this. The company states that although it cannot make any correlation, since the release of the GR8Safe Trilatch onto the market, drownings have reduced by 36%. It's no surprise, then, that GR8 Safe Trilatch has been recognised as an ABA100Winner for Product Innovation in The Australian Business Awards 2015.