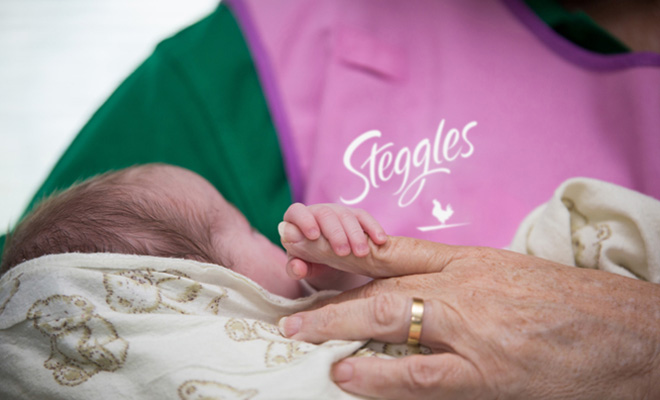 Baiada Poultry was established in 1943 as an Australian owned, family-run and operated business and still operates in the same manner today. In 2009, Baiada became a national business after acquiring Steggles. Steggles has a similar history to Baiada, being Australian owned and operated. The company was originally launched in 1919.
Baiada has always been involved in making contributions to the company, with genuine interest in contributing to good causes. Much of their staff make regular contributions to the company's charity program and volunteer at company-run fundraising events. The name of the organisation's charity program is the Steggles Charity Nest.
The Steggles Charity Nest contributes to Ronald McDonald Houses across Australia, Children's Hospital Foundation, Lifestart, Children's Cancer Institute Australia, Rooster Reachout Program and KidXpress Life – just to name a few.
So far, about $4.5m has been raised through charity initiatives, with $2.6 million being a contribution from the employee charity nest.
The relationship with the Sydney Roosters to date has raised almost $2 million since the partnership began in 2010. This partnership has now been extended to the end of 2017.
As a result, Steggles has been recognised as an ABA100 Winner for Community Contribution in The 2015 Australian Business Awards.
Laurel Brown, Steggles Senior Brand Manager for Community Contribution says, "We at Steggles recognise the important role businesses can play in supporting the cause of the community, environment, industry and health. We are pleased to do out bit. Thank you for the kind acknowledgement.
"This award is even more special because it coincides with the $2 million milestone for the Steggles Roosters Charity Nest. It would not have been possible without the continued support of our charities, Sydney Roosters, staff and family." she added.