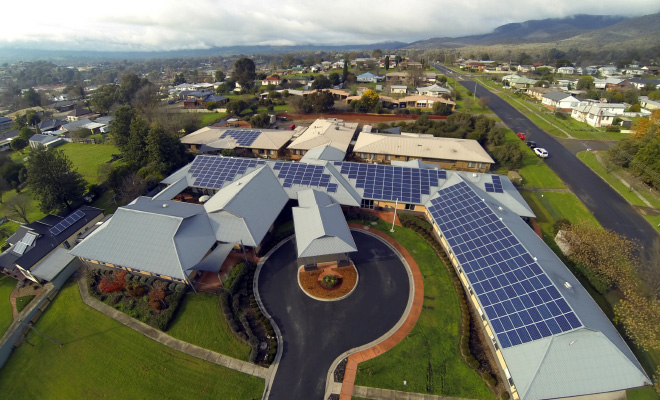 Bupa's Australian and New Zealand businesses are part of the international Bupa Group, which cares for more than 29 million people in over 190 countriesBupa was originally formed in 1947 in the United Kingdom with a vision to provide dedicated healthcare of every kind. These days the company works for 22 million customers in 190 countries, providing dental clinics, primary care centres, retirement villages, and offering health insurance and medical subscription products and residential care homes.
Bupa's purpose is longer, healthier, happier lives and is a leading healthcare group, providing health insurance and aged care services, as well as complementary healthcare services through Bupa Dental Corporation, Bupa Optical, Bupa Medical Visa Services, Bupa Health Dialog, Bupa Wellness and Bupa Medical GP Clinics in Australia. Bupa focuses on providing sustainable healthcare solutions that represent real value, and on leading the industry in the promotion of preventative health and wellness.
As a core part of their '2020 vision' (a body of sustainability goals set out in 2011), Bupa aimed to reduce their carbon emissions by 20% by the end of 2015. The global company began an Energy Saver Fund (ESF), with £25 million initially invested towards improving energy efficiency and renewable energy sources.
In 2014, Bupa saved 1500 tons of Co2 through a single solar panel project that they ran as a part of the ESF. This project involved installing solar panels on all Bupa care homes within Australia. This involved the installation of 13,000 solar panels across 65 care homes, set to generate $4.5 million dollars of electricity in ten years.This dedication to improving energy efficiency has seen Bupa recognised as an ABA100 Winner for Sustainability in The Australian Business Awards 2015.
Bupa Director, Corporate Affairs, Dieter Lehmann, said "Bupa recognises that to have healthy people we need a healthy planet. That's why we are committed to reducing our carbon footprint globally, whilst improving our business operations locally.
"We are proud to receive this acknowledgement of our collective efforts to operate in an efficient and sustainable way, as a demonstration of our commitment to enabling longer, healthier, happier lives."