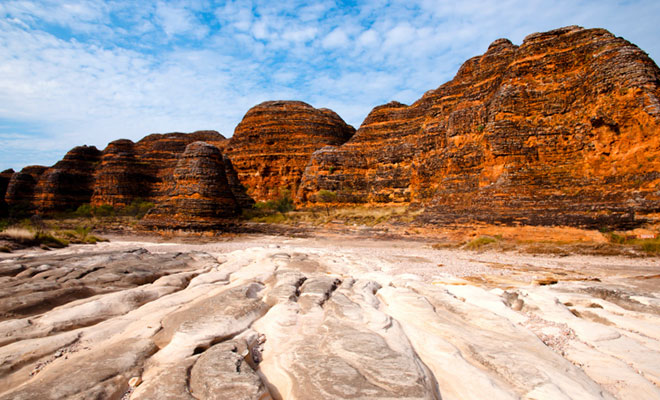 Located in the iron ore rich Pilbara region of Western Australia with close proximity to Asia and India, Fortescue is the world's fourth largest iron ore producer. Recently, Fortescue has been recognised as an ABA100 Winner for Community Contribution in the Australian Business Awards 2014.
Fortescue is committed to creating long-term partnerships that deliver lasting benefits to the local Aboriginal communities of the Pilbara. To achieve this, Fortescue provides training, employment, business development and community benefits that will equip Aboriginal people with the knowledge, skills and tools required to achieve sustainable growth and change.
In 2011, Fortescue launched the Billion Opportunities program to provide sustainable business opportunities for Aboriginal people with a target to award $1 billion in contracts to Aboriginal businesses by the end of 2013. This was achieved through the award of 102 contracts and sub-contracts to 52 Aboriginal businesses. Eighty per cent of the value of the contracts was awarded to businesses with 50% or more Aboriginal ownership, with more than 50% of the contract profits awarded to flow directly to Aboriginal owned entities. Billion Opportunities aims to reduce the disparity between indigenous and non-indigenous Australians to ultimately improve the economic capacity of Indigenous Australians. This has set a new benchmark for the creation of sustainable opportunities for Aboriginal owned business in Australia and will allow the Aboriginal community, business sector and governments to turn away from the thoroughly broken "cash handout" and welfare model.