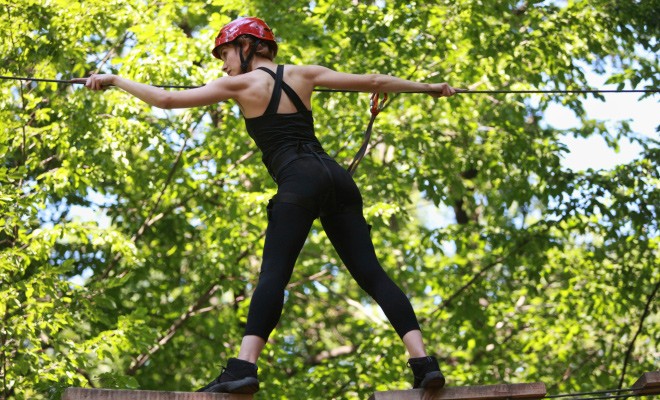 Established in 1998, Ecoline creates unique eco-friendly adventure facilities and activities to engage and excite people in a natural setting. The Australian leader in aerial assault course construction, Ecoline is an experienced and skilled operation that offers world-first technology in safety and sustainable environmental practice to the ecotourism industry.
Ecoline prides itself on creating new and exciting challenges to encourage return visitation as well as appeal to a broad range of ages and abilities. In response to being recognised as an ABA100 Winner, General Manager Sandrine Gaymard said: "Ecoline is delighted to receive the award for Innovation at The Australian Business Awards 2014. We continue to move from strength to strength with our three TreeTop Adventure Parks."
Ecoline maximises a forest's potential with a number of different products such as Tree Based Ropes courses – including Ecoline's flagship TreeTop Adventure Park, Canopy Tours ­– such as the Sydney TreeTop Safari, a less strenuous way to interact with nature and witness stunning views of the Harbour Bridge, Treehouses – the first currently being installed as a corporate venue with future hopes of creating overnight accommodation cabins suspended in trees, and Roller Coaster Flying Foxes – the worlds longest flying fox to twist through the tree tops.
Ecoline offers adventure experiences normally out of reach to people with physical and mental disabilities. Ecoline has also built six parks for other operators with the protection of the environment an utmost priority. The business is built on the long-term health of the forest and follows strict environmental guidelines for construction and operation.