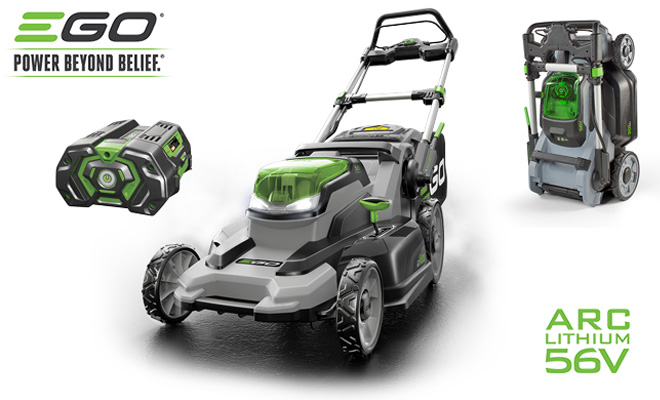 ABA100
The first rechargeable electric lawn mower, by Chervon.
By
|
In 1993 the Chervon Trading Company was formed, with their focus being the development, manufacture and sale of electric power tools and other similar products. They also research and test products, as well as providing after sales services.
Chervon have developed the first rechargeable electric lawn mower, the 'Ego+ Mower' that matches or surpasses the performance of petrol run mowers. The mower doesn't require the cost of petrol, oil or other maintenance that is demanded by fuel mowers. The battery in the mower is interchangeable between other Chervon electric-run devices such as chainsaws, line trimmers and blowers. The battery is 40% more powerful than its competitors, and takes just 30 minutes to fully charge. Typical petrol-run mowers operate at 102 decibels, with the Ego+ running at a much lower 93db. It has a push button start, no emissions, much lighter than a petrol mower, is lightweight and easy to store and comes with a 5 year warranty. The Chervon Trading Company has been recognised as an ABA100 Winner for Best New Product and Product Excellence in The Australian Business Awards.